Hi,
I've just released a beta of a Life simulation written in Javascript/HTML5. Features include:
High performance calculation and rendering (toggle fps display with 'f' key)
Support for many rule sets
Wrap the world on/off/X/Y
Camera zoom (mouse wheel), pan and rotate
Editor to allow you to create your own Life worlds
Draw, erase or invert cells or copy patterns onto the world
Local load and save of up to 8 worlds
Extensive pattern library which can be filtered by rule
Colour themes showing Life history and time alive
Touch support for tablets
Benchmark mode to test device performance
3D layered view
Automatic camera to fly around scenes
Configurable generation rate
Music (toggle with 'm' key)
You can find LifeView at
https://lazyslug.com/lifeview/
.
I've tested LifeView on:
Windows - Chrome 24, Firefox 18, IE 10, Opera 12
Ubuntu - Chrome 23
Android - Chrome Beta, Dolphin Beta (fairly slow!)
LifeView will not work on IE 9 or earlier due to lack of support for HTML5 capabilities.
Below are some screenshots of LifeView in action:
Splash screen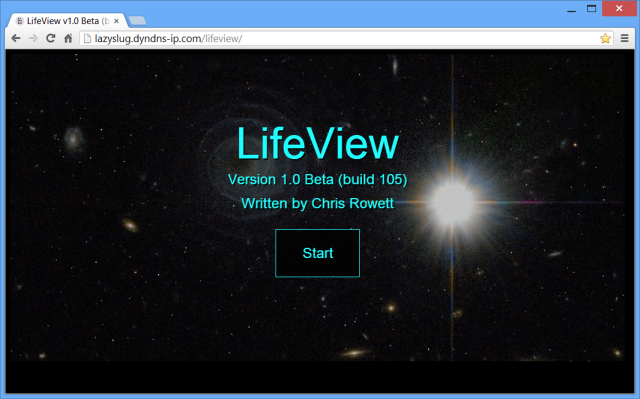 View mode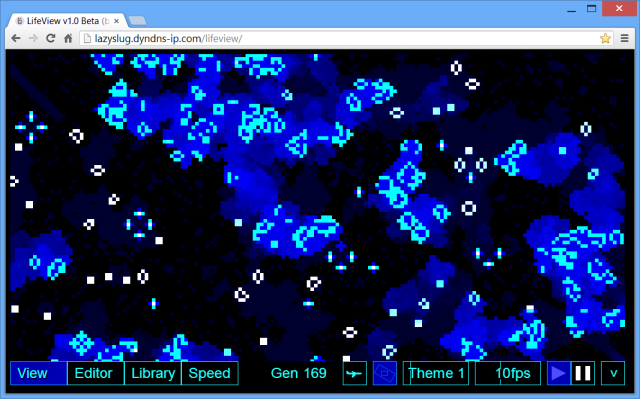 Editor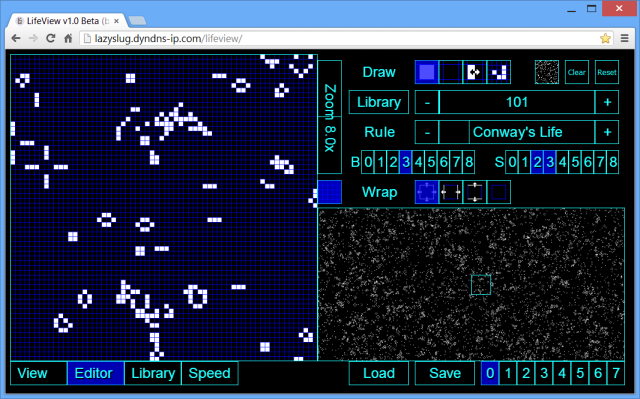 Library
Benchmark showing layers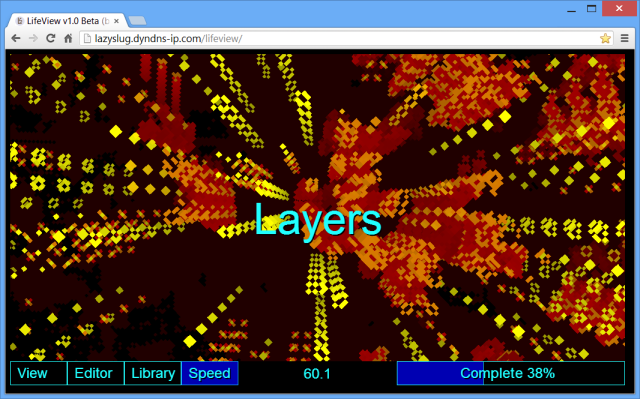 Benchmark result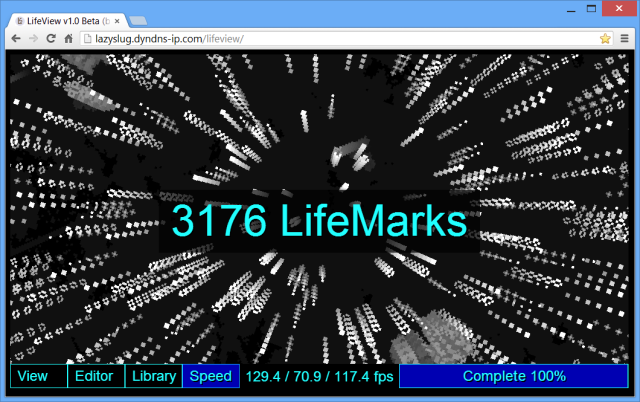 Maze rule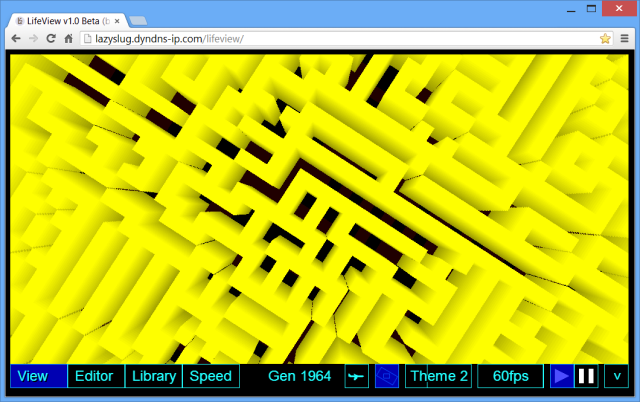 I'd welcome any feedback, suggestions and bug reports!
Many thanks,
Chris